Versatile Fruit Texture Analyzer with turntable,
can be used as penetrometer (Apple, Pear,
Strawberry..) or for crush resistance (Tomato,
Blueberry, Cherry, Citrus, Blackberry)
Wonderfast version
: Our ultimate machine, extremely precise and
very easy to use
Wonderfast is able to measure 10 fruits within les than 1 minute
It comes with :
- A software for Windows (All versions) that includes a light version of Excel (The data is directly stored under Excel format), and you can
use Agrosta software in order to create, open and modify Excel files
- One turntable that can be easily removed for cleaning : There are several versions of the turntable, and you can order additional tables for
measuring a wide variety of fruits - The following tables are available :
- 10 cups for apple, peach or orange..
- 20 cups hemispheric cups for cherry, apricot, cranberry
- 20 cups with ovale cups for grapes or raspberries
- 32 cups for blueberry (4 different models according to berry size range)
- A double core processor (One core is managing the pressure measurements, and one core is managing the motors)
- A heavy structure with high tech guides (self lubricated) and lead screw
- High quality stepper motors
- Laser cut reinforcements in aluminium
-
1 Tip of 11, 1 tip of 8 and one flat tip of 40mm
- Artificial intelligence : The biggest fruit has to be placed first on the table, then the machine manages the stroke of
the carriage in order to optimize the cycle time
This machine is designed for intensive use - When using for penetrometry, a spring placed on the sensor head
maintains the fruit on the table during measurement (The fruit does not rise with the measuring head) : Picture on
the right side ->
You can define the number of fruits you want to measure, even more than the tray capacity, just replace the fruits
during the cycle (You don't need to stop) You can make continuous measurements
The turntable positioning is extremely accurate, using a stepper motor (6400 steps per rotation) and a switch. each
cup arrives exactly under the sensor head, and the fruits are tested in their middle.
When used as penetrometer, you can remove a piece of skin on 2 opposite sides
of
the fruit, and return the fruits during the cycle (As shown with apples on the video)
Price :
- 4950 € including 2 turntables
- 215 € for each additional table
- 405 € for the optional colorimeter (Placed under the cups)
Express Transport included worldwide, Customs fees excluded - Machine expedited 2 weeks
after payment - Payment possible on our shop page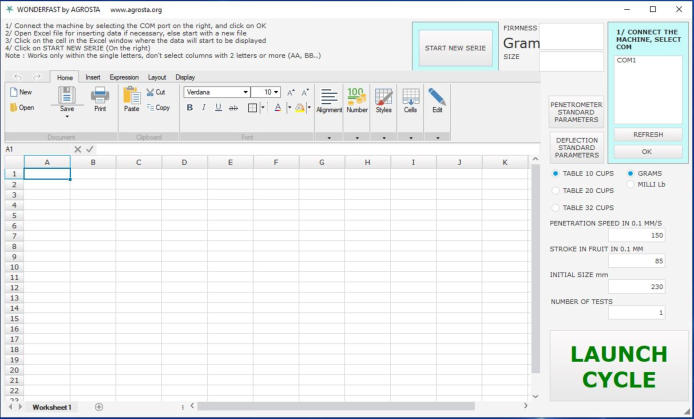 Alternative if you need a lot of data, for deep research, and a curve
for each fruit : Agrosta Angele
Agrosta Angele provides a curve and a lot of data for each fruit, it provides many texture parameters : Firmness, Cohesiveness, Elasticity, Brittleness, Gumminess..
It takes 80 measurements per second, so you can have up to thousands of measurements for each fruit
The data flow and software of Angele are different, but the hardware is the same as Wonderfast
Price :
- 5800 € including 2 turntables
- 215 € for each additional table
- No optional colorimeter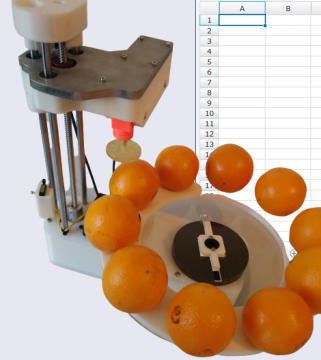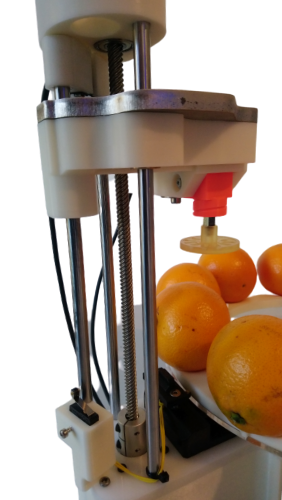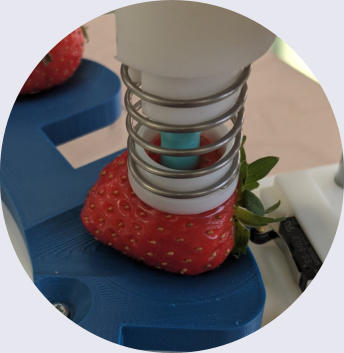 A spring maintains the fruit on the table
during the measurement (can be
removed for small fruits like
blueberries)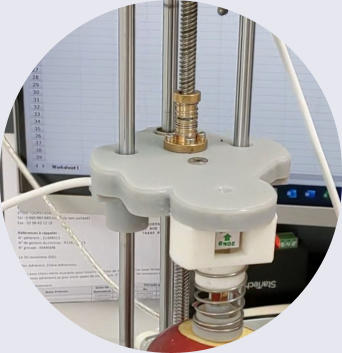 Extremely precise movement up and down : Precision
0.1mm thanks to a stepper motor and a precise lead screw
with anti-backlash system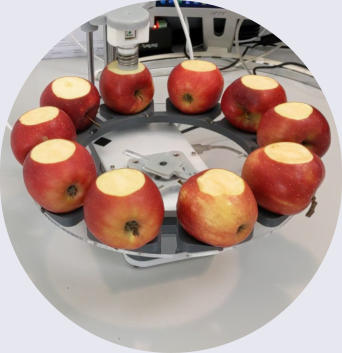 Interchangeable turntable driven by a stepper motor with a
gear box for incredible positioning precision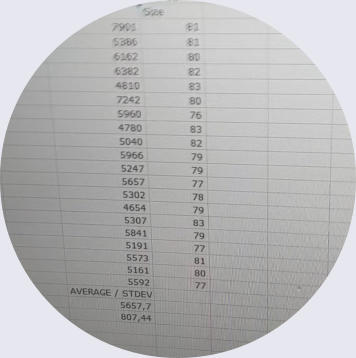 Pressure up to 12 Kg (24 Kg / cm2 with the tip of 8) makes
the machine adapted for quite all fruits
Precision 1 gram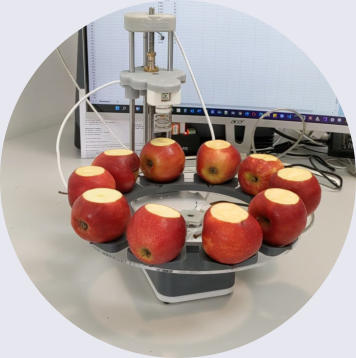 3 minutes for testing the firmness of 10 apples on both
sides, thanks to a smart system reducing the movements up
and down to the minimum
More than 25 different turntables available with cups
adapted for a large variety of fruits and vegetables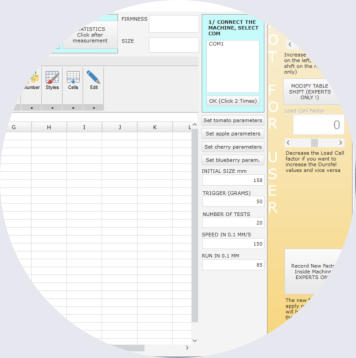 An extremely powerful software for Windows coming with a light
version of Excel (You don't need to have Excel installed on the
computer, our software can fully manage Excel files) : create, fill
and modify
Satisfied clients all over the world

Version 2022 testing avocado firmness :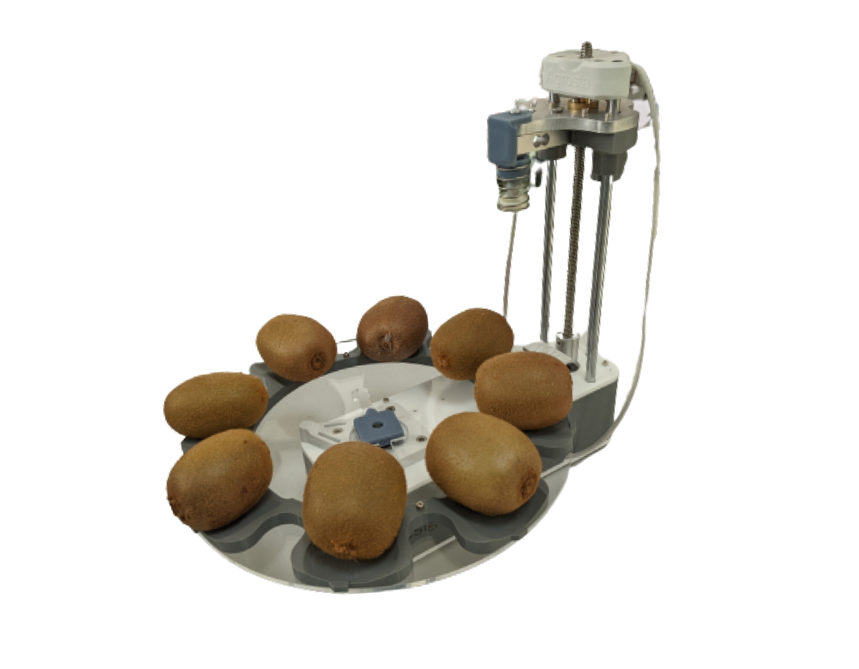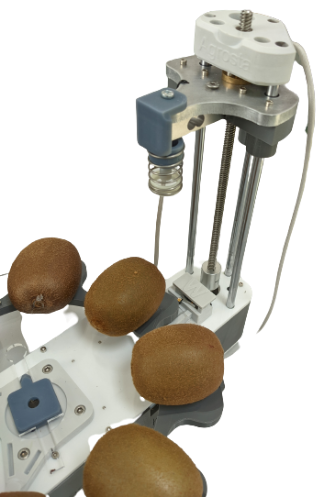 Version 2022 :
Version 2022 :
Two measurement strategies are proposed :
- FIX PRESSURE AND MEASURE TRAVEL : Used on soft fruits,
citrus, tomatoes and avocadoes - You can make measurements
using the FIRMETCH standard too with this strategy
- FIX TRAVEL AND MEASURE PRESSURE : Mainly when the
machine is used as a penetrometer - But can be used on soft fruits
too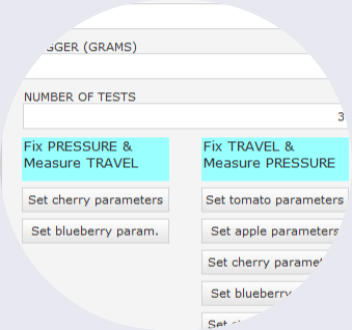 Thanks to our client, the public czech research center of Holovousy for using
Agrosta Winterwood version 2019 in its corporate video :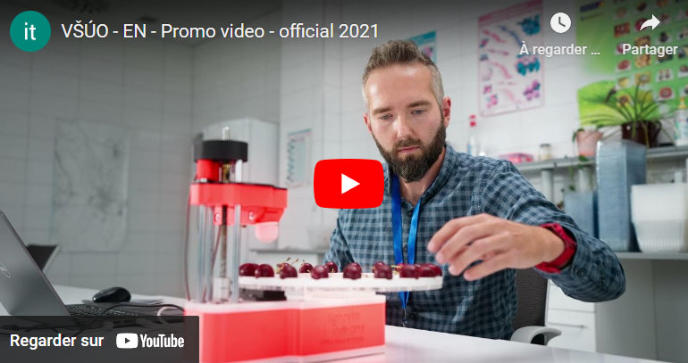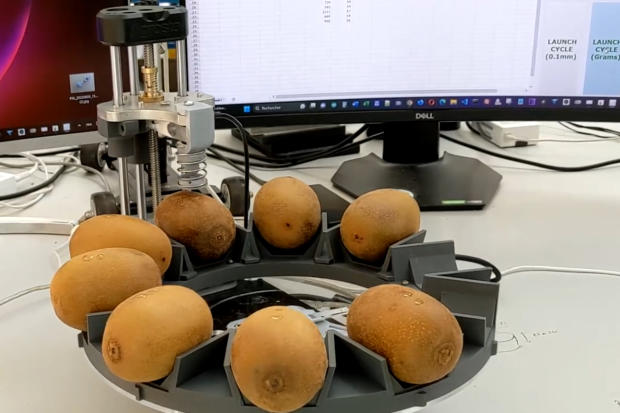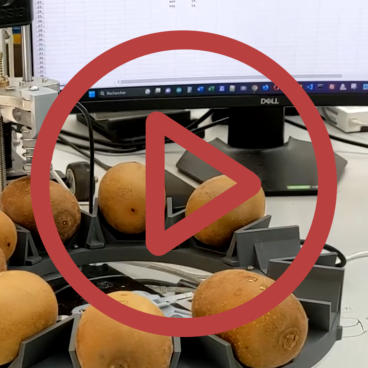 Kiwis tested with version 2023 of Agrosta®Wonderfast
This video shows wonderfast used as automatic penetrometer (Thus it crosses the skin of the kiwis)
We had good success while testing kiwis on a non destructive basis too (Deforming the kiwi as you
do with your finger, and measuring the pressure for a certain deformation)
Agrosta®Wonderfast can test the firmness of kiwis according to both methods : destructive or not